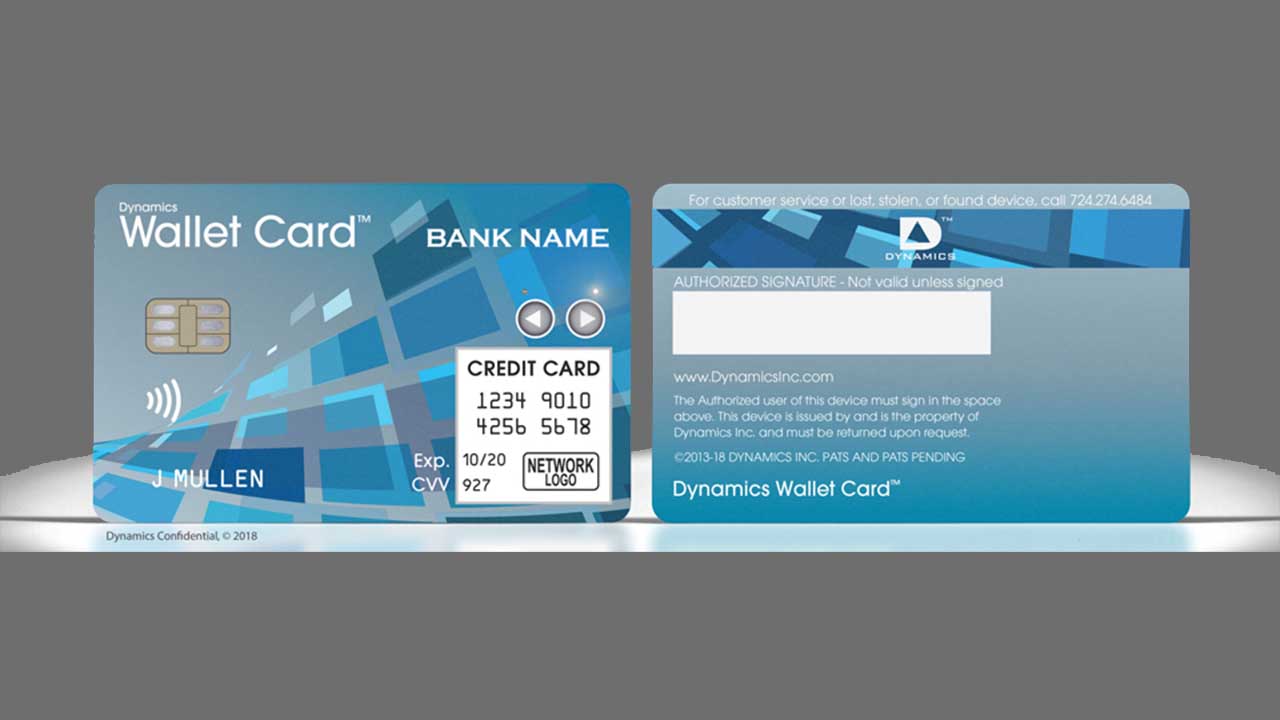 American telecommunication giant Sprint has partnered with Dynamics Inc and come up with a programmable, cellular-connected and battery powered payment card called 'Wallet Card'.
The Wallet card comes with a lot of features, And I think it would be the next generation of bank cards. The card has the same size of normal credit card. And it has almost 200 internal components.The card comes with a cellphone chip and antenna, So the card and bank can communicate anywhere and anytime. It comes with a built-in battery and an organic recharging chip. So no worries for recharge.
The card comes with a programmable magnetic chip and programmable EMV chip. and a programmable contactless chip. At any time a new profile can be downloaded to the card and you can use at the same time.
A 65,000-pixel display and user interface so that a cardholder can change between different cards and informational screens.
Key Benefits of Wallet Card
If any data breach occurs, the bank can instantly delete the card account number and replace it immediately with a new account number.
with this Wallet Card, you can access your debit, credit or any other cards on a single card by tapping a button.
You could get a wallet card instantly from anywhere at any time. Card information can then be downloaded through the cellular connection.
If you lost or stolen your card, a new card can be couriered directly to you within hours. And you can also easily restore the wallet by downloading your wallet.
After transactions, the card will notify the consumer of the purchase and their remaining balance.