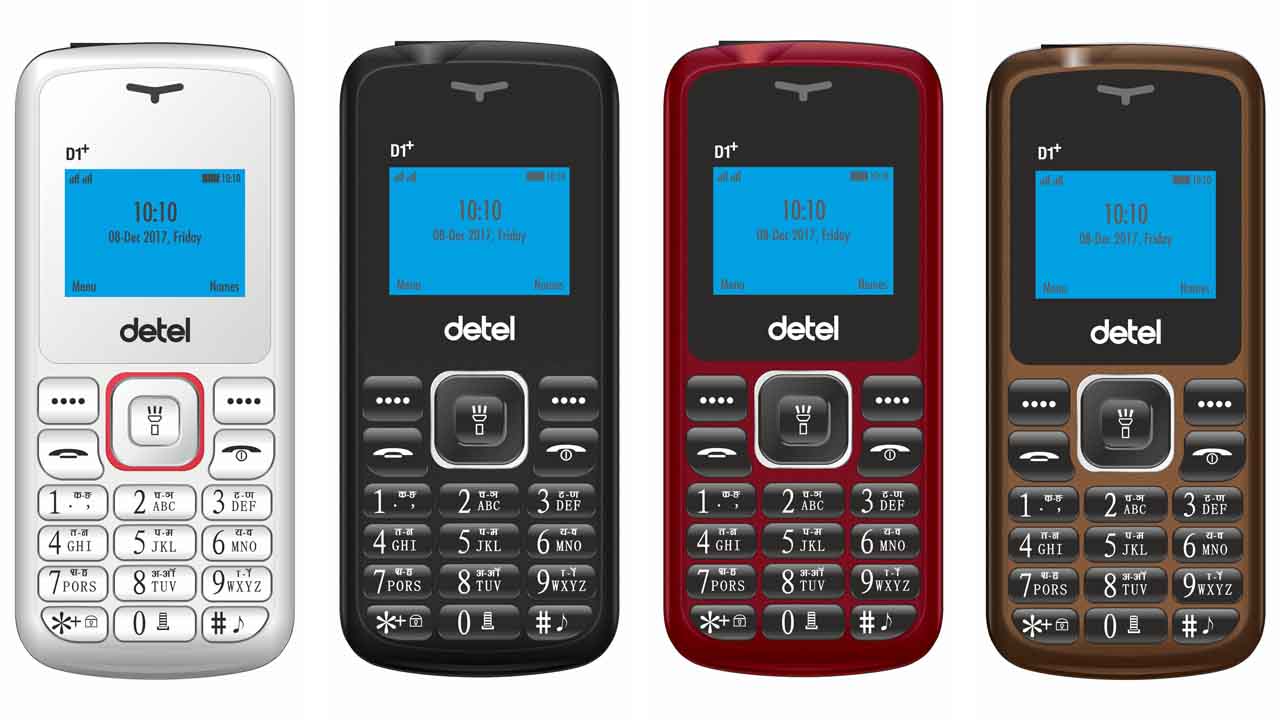 Detel announced a new affordable feature dubbed Detel D1+ with dual SIM at just Rs 399. The Detel D1+ is specially designed for visually impaired, senior citizens, and kids.
This device comes with an interesting feature called 'Talking feature.' The Detel D1+ will be exclusively available on B2BAdda.com, from January 26, 2018.
The phone comes with a new feature called "Talking Feature" which uses the rear speaker to provide audio alerts while dialling a phone number, browsing contacts, etc.
Detel D1+ features 1.44-inch TFT display, dual SIM slot, torchlight, GPRS web browser, 3D speaker, microSD card support, Power saving mode, FM and fast charging. The D1+ will be available in seven colour variants.
According to Detel, The phone launched to connect the 40 crore people in India remain unconnected.