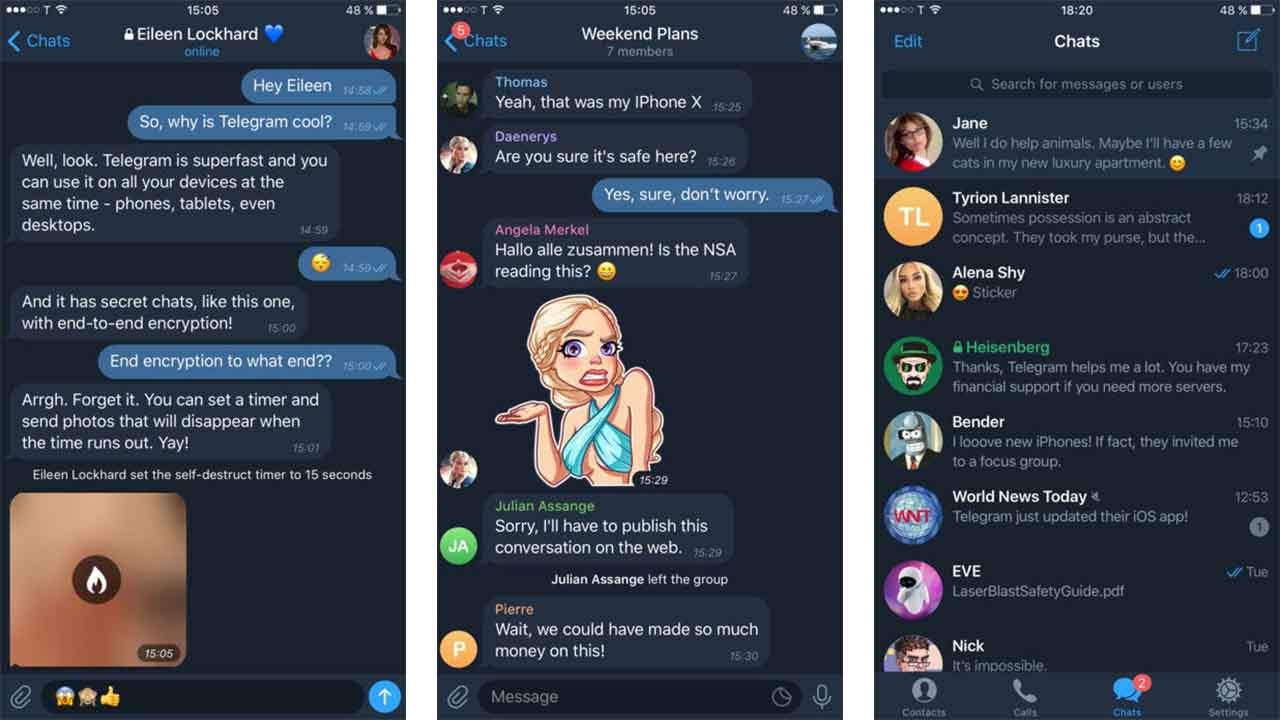 Telegram is an increasingly popular messaging app which focuses on speed and security and is available for free. It is a cloud-based messenger with seamless sync and it's cross-platform.
The developers of Telegram have acquired Challegram app which was based on the open TDLib (Telegram Database Library), The developers tweak up the app hence changed the name to Telegram X.
Telegram X is built to be noticeably faster and smoother than the main Telegram app—the
animations are really impressive.
Telegram X is an alternative Telegram client based on TDLib, with higher speed, slicker
animations and experimental features.
It includes all the basic messaging features from the regular Telegram app also offers some
experimental/customization features such as:
Chat mode
Fully configurable text size
Set colour theme
Auto Night Mode
Autoplay GIFs
Extra Stickers
Customizable Automatic media download for Groups, Channels and Private chats